Apprentices Get Together at Ginger Nut HQ for Learner Enrichment Day
At Ginger Nut, we understand the importance of building rapport between tutors and learners, so that our learners can get the most out of their apprenticeships. This is why we are always excited to hold our in-person events. In February, we invited all Ginger Nut learners located in and around Colchester to join us for a relaxed day of apprenticeship discussion and professional networking.
The event was hosted at our very own Ginger Nut HQ! We had a fantastic turnout, with learners from a range of different placements and apprenticeship standards in attendance.
Learners expressed how nice it was to meet with other people that were also doing apprenticeships. Everyone could relate to each other, regardless of the course they were taking and some even swapped email addresses, so they could continue networking after they'd all gone their separate ways! Lilly Matthews, a Customer Service Apprentice in attendance said,
"We started the day by introducing ourselves and where we worked, then did some workshops throughout the day. The focus was on how we felt the apprenticeship was going (Pros/Cons, what could be improved, any questions we had about our course, etc) and although we were all a bit shy at first, everyone relaxed in the end and it was a lot of fun. We can't wait for the next meet up so we can all meet again!"
The event was wonderfully led by two of our very own Ginger Nut Tutors, Raouf Nobeebux and Aime Reynolds, who organised the day's agenda. They also spoke very warmly of the experience.
"Thanks to everyone who attended our first face to face apprentice's meetup. It was nice to see everyone, all contributing their thoughts and ideas on the day. Our apprentices all came together and completed a series of tasks as a team. Everyone was able to bring their expert knowledge and skill and learn from one other. We really value our apprentice's input and feedback and we look forward to following up with them at future events."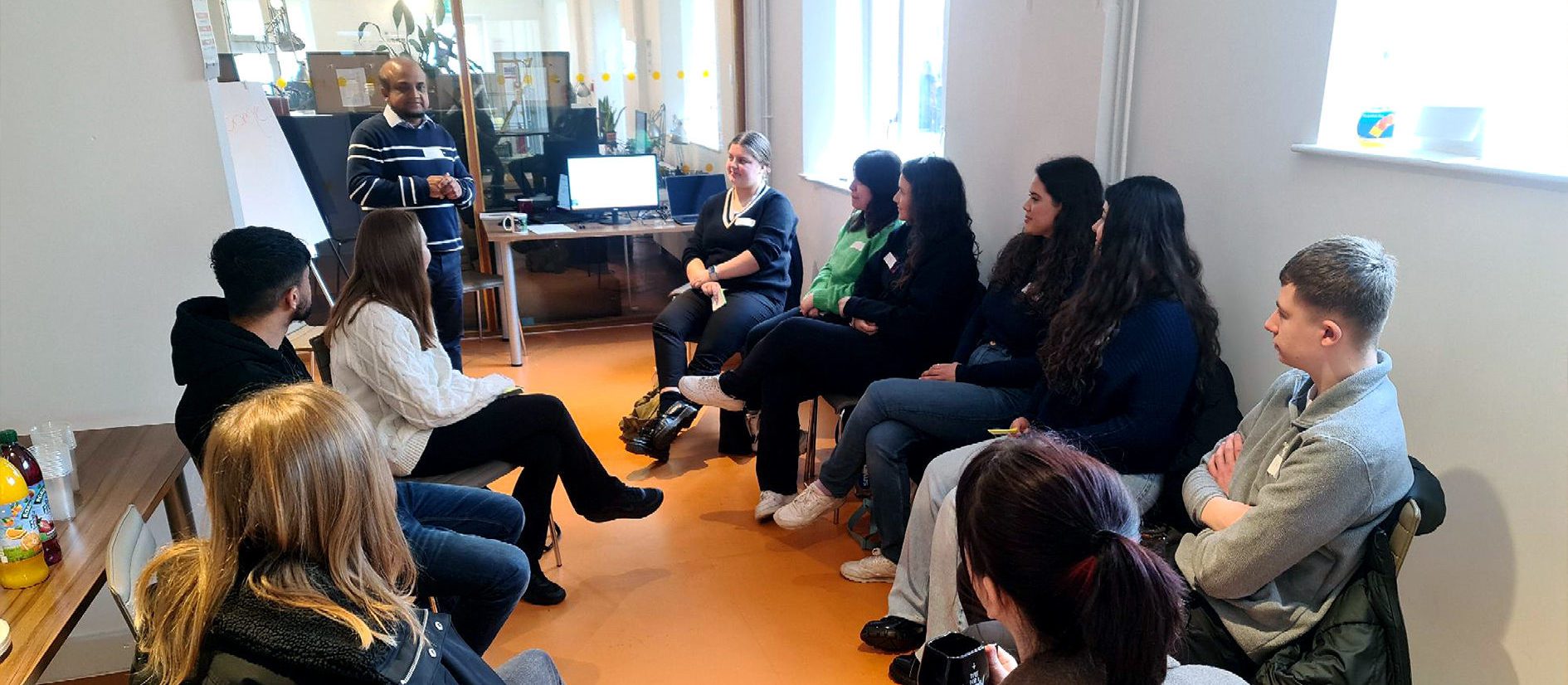 'We're looking forward to holding the next event so our apprentices can continue to network, share their experiences, thoughts and opinions in a positive environment.
Ginger Nut would like to thank all our amazing learners that attended this event, contributed throughout, and took the time to give feedback. If you're a learner and would be interested in attending a networking event in the future – please keep your eyes peeled!
We will be planning many more in the future, which will be communicated when details are confirmed.